Seems every other year the front range of Colorado gets a huge dumping of snow in October. Likewise, another in March.
This one might have come close to breaking--or broke--a record. I think the tally is 22 inches and counting--it's still snowing lightly.
Unfortunately, some trees that are still bearing leaves have felt the carnage. We lost the upper half of a Hawthorne tree that was full of berries.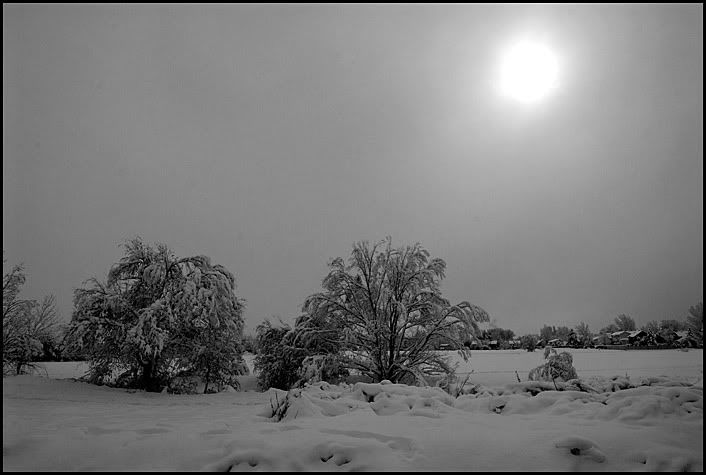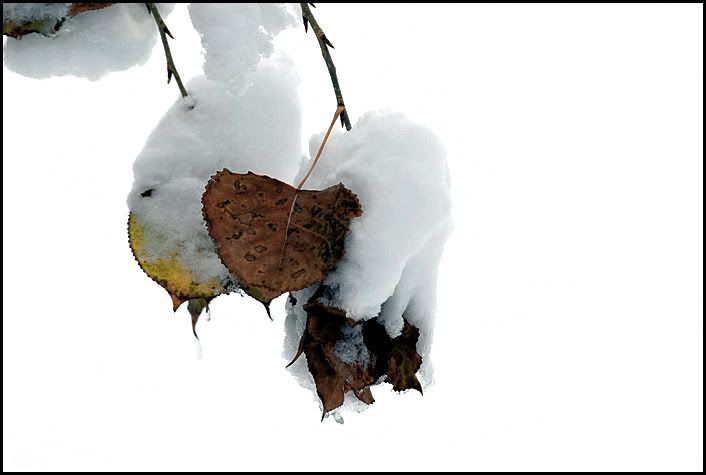 The broken Hawthorne.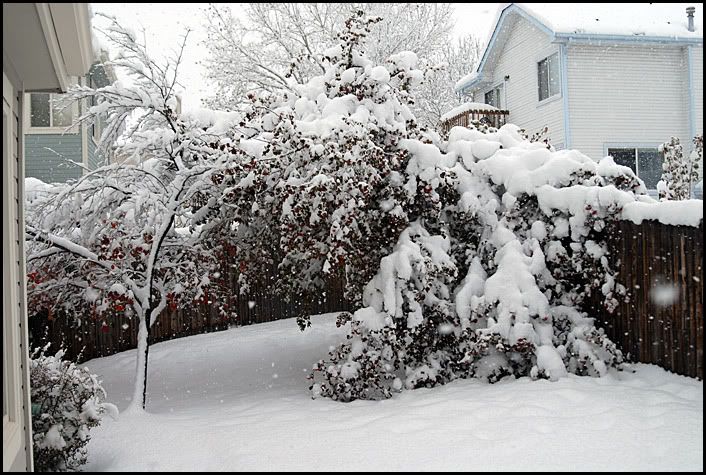 Nala doesn't mind.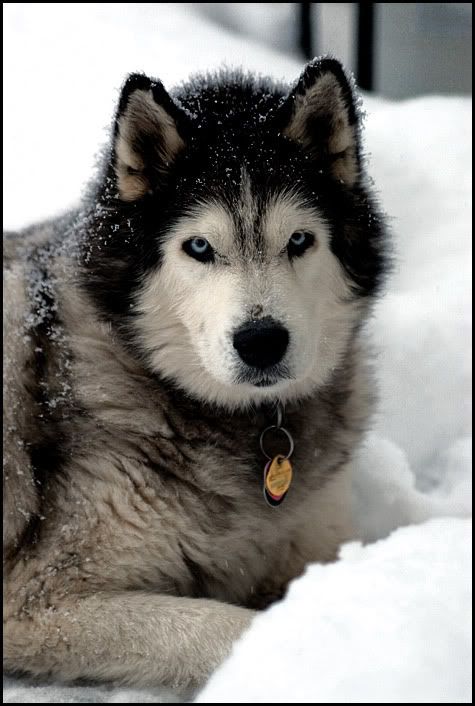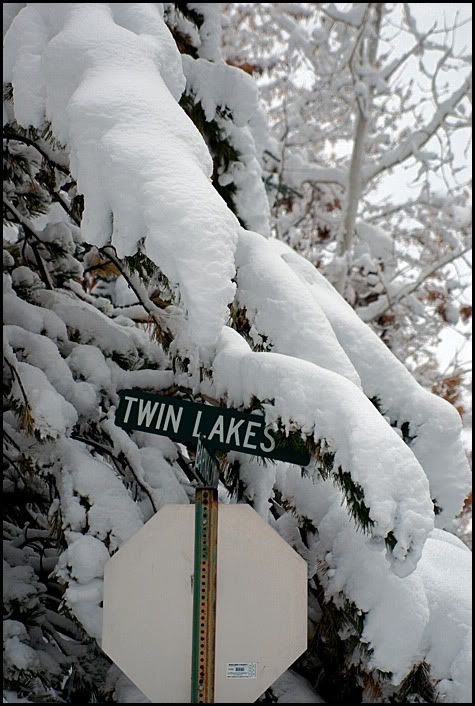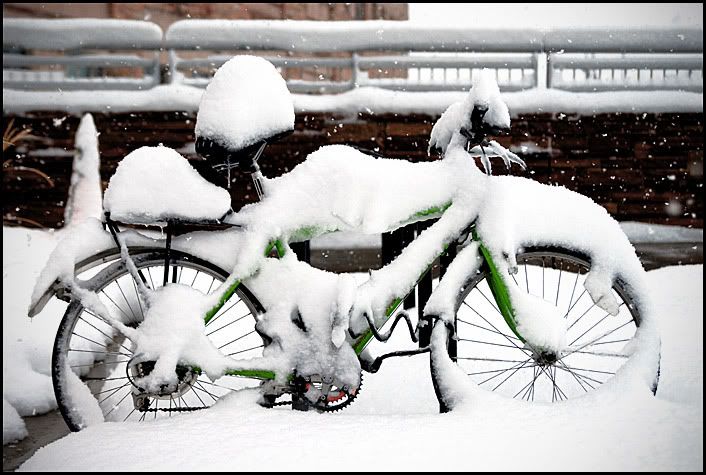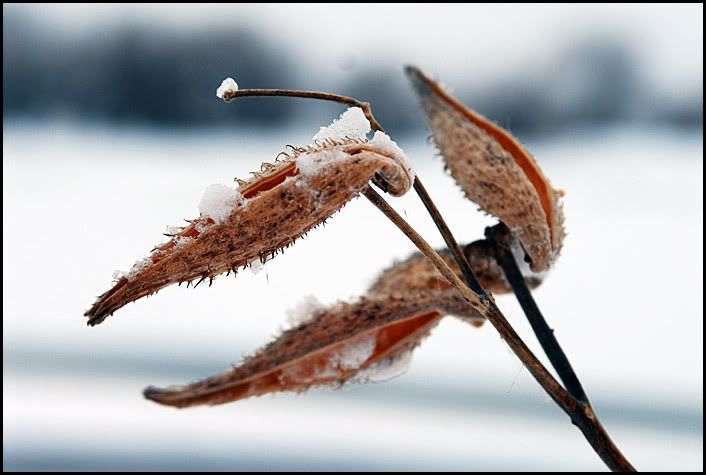 Interesting features deep within a collapsed tree.