On Sunday, Matt and I did a 71 mile ride with 6000 feet of climbing to make sure we--and our bikes-- are ready for the White-Rim-In-A-Day ride.
Starting from home. I met Matt in the middle of Boulder. From there we rode West on the creek path into the canyon and eventually up to Gold Hill. The climb is steady and goes from 5300 feet in Boulder to 8300 feet in Gold Hill. We had lunch and continued West gaining more elevation and peaking at 8700 feet.
From there it's a four mile descent to the town of Sunset on the Switzerland trail. The Switzerland trail is an old railroad grade. A big part of the history of Boulder County. Once at Sunset, it was a climb on the next leg of the Switzerland trail to peak-to-peak highway. This climb was long but gentle, eventually reaching 9000 feet at the highway.
We did a short loop West of the highway then returned to Boulder by Sugarloaf road. The deceptive part is that even though we have to drop about 3000 feet from the start of Sugarloaf, there is climbing on sugarloaf as we approach Boulder. This is followed by a dramatic descent into Boulder.
Adding a loop around the trails of Boulder to home, we completed an 8 hour ride with 7 hours in the saddle.
Here are some photos:
The bikes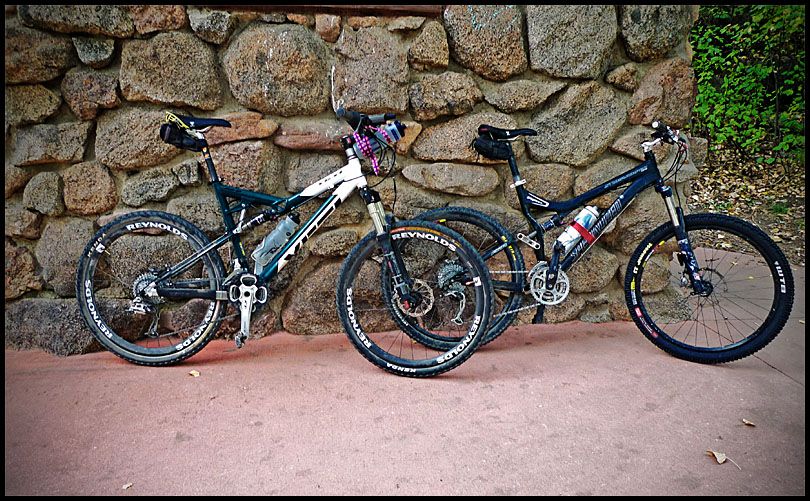 At Gold Hill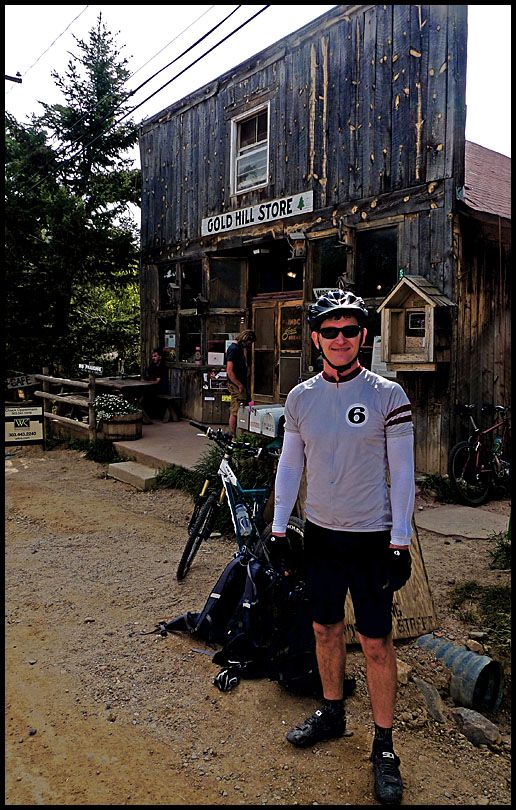 The aspen on Switzerland Trail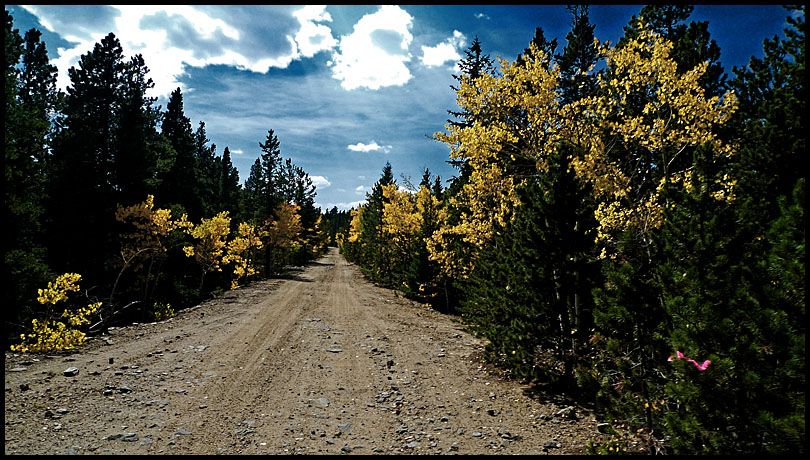 The elevation profile

Elevation profile of the White Rim loop for comparison. (Note scale change)

On Switzerland Trail
More Switzerland Trail
Looking at the divide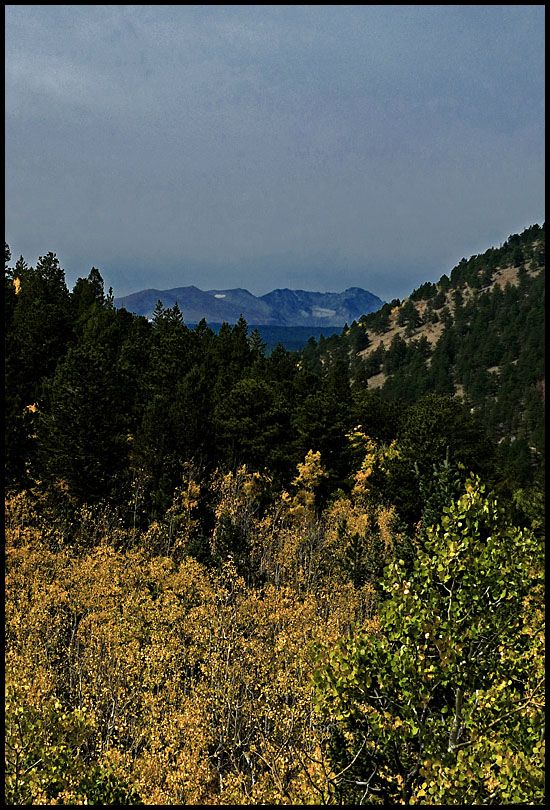 More Aspen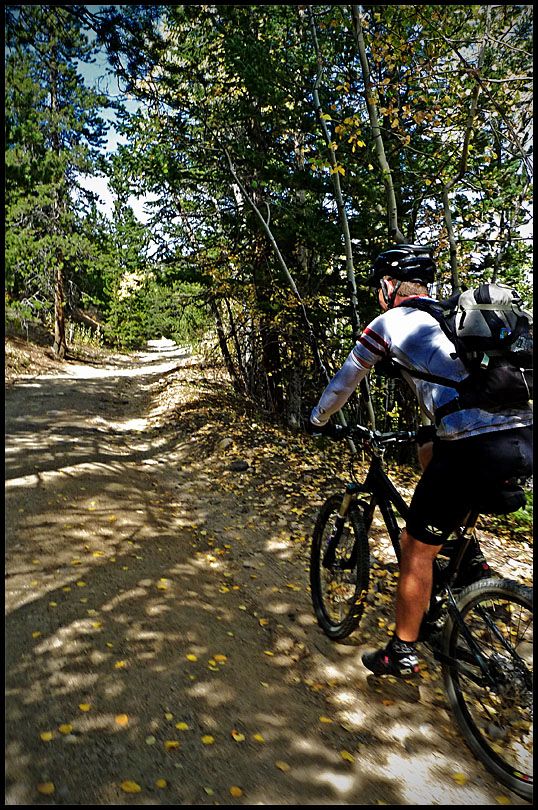 Matt above Caribou Ranch