Near Nederland, CO.
A pic from tonight. Co-worker Allan, Working a tree and root move.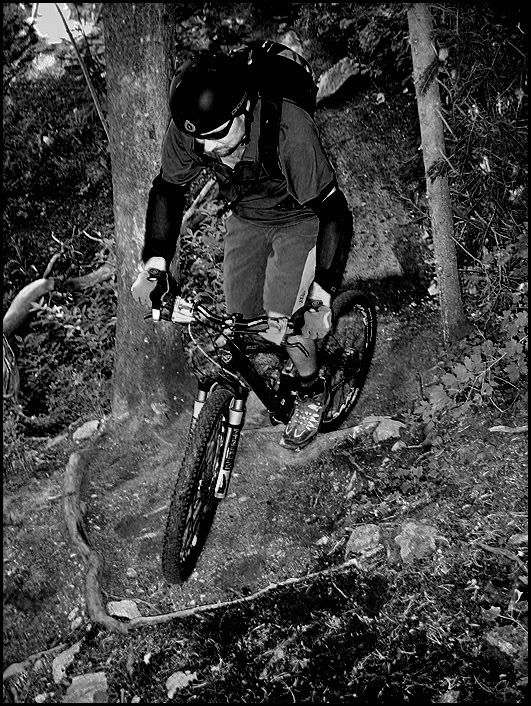 It's an 11 mile ride that is technical and is a very interval workout style--up--down--up--down. Works your mind too, on the technical aspect of off-camber rocks.
I fell and gouged my elbow...my first bike injury this year...Oh, poor me.
*knocks on the wood I still have from that amazing ride tonight*
But some of this trail might be on the chopping block to sell off to fund rural schooling under the Bush plan. It was shot down last year but has been slipped in the budget again this year. Get proactive. If you like bike trails, joing IMBA and your local bike groups. Send letters and be heard, not herd.