It's started.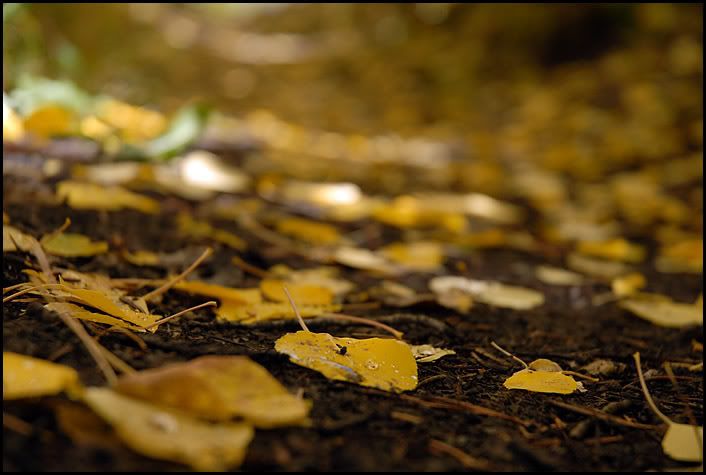 Dan, Michael and I rode somewhere near Fairplay, Colorado on Sunday. It was amazing since we were the only people on the trail.
The color and scenery were fantastic.
Crossing hills,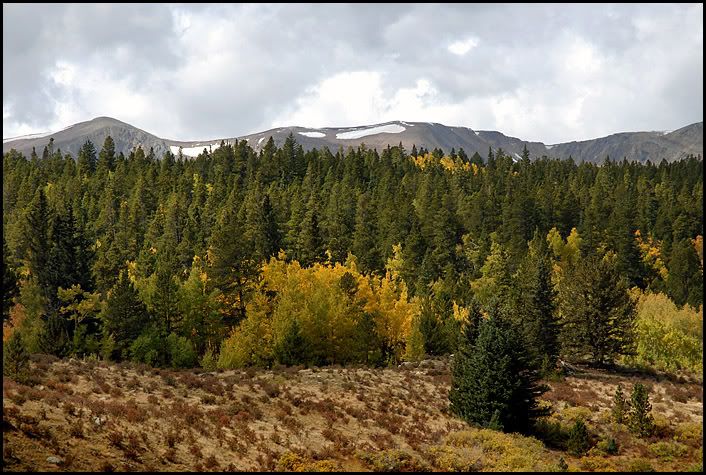 Crossing valleys,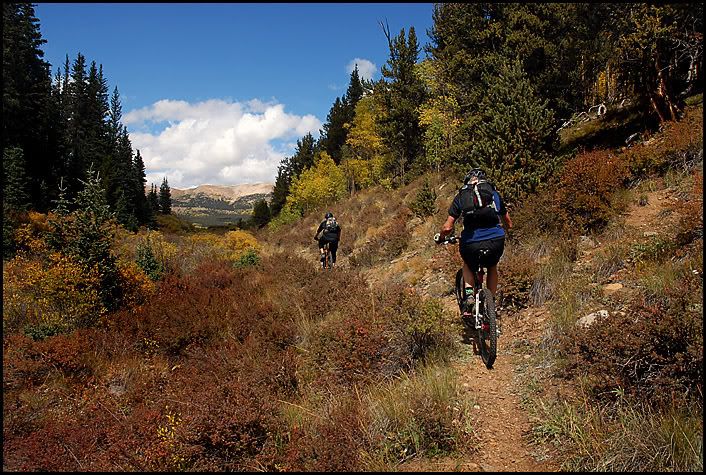 Crossing beaver dams,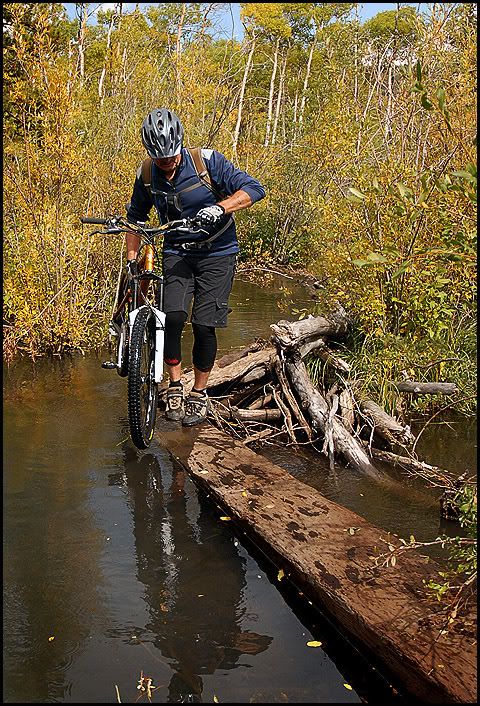 Crossing creeks,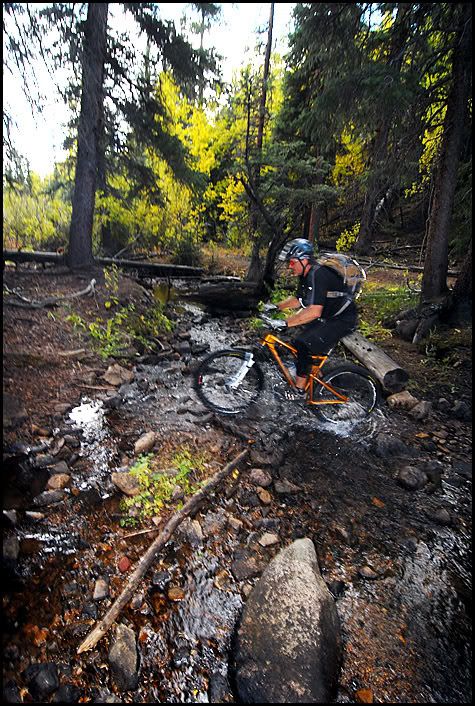 Crossing meadows,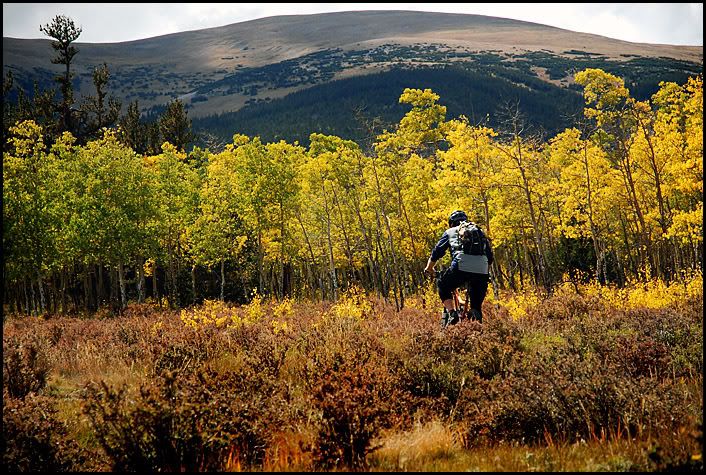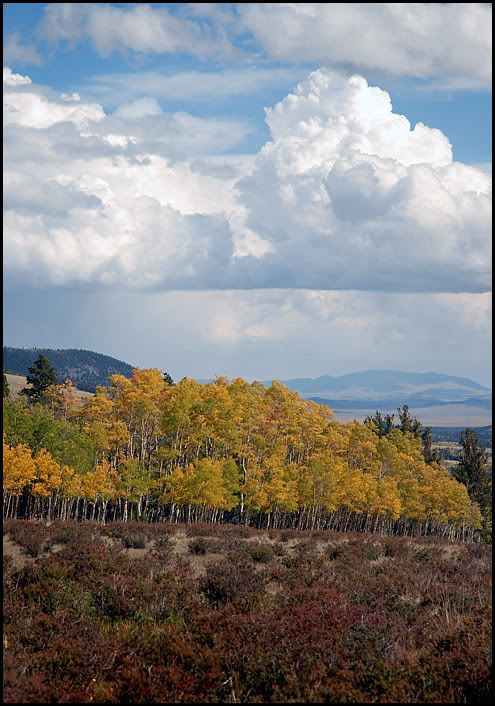 And finally, crossing over my handle bars and breaking my shifter with my knee..Ouch!