After many years of getting the short end of the stick as far as access in Boulder, we have yet another piece of Mountain Bike trail opening.
This is in addition to the High-plains trail and Doudy Draw trails opened in the last two years. The new loop is a 2.5 mile piece called the Spring Brook trai. It will be open in early December. It's also in addition to Boulder Counties recent trail projects; Wild Turkey and Picture Rock.
The Boulder Mountain Bike Patrol attended a pre-ride vetting of the loop this past Saturday.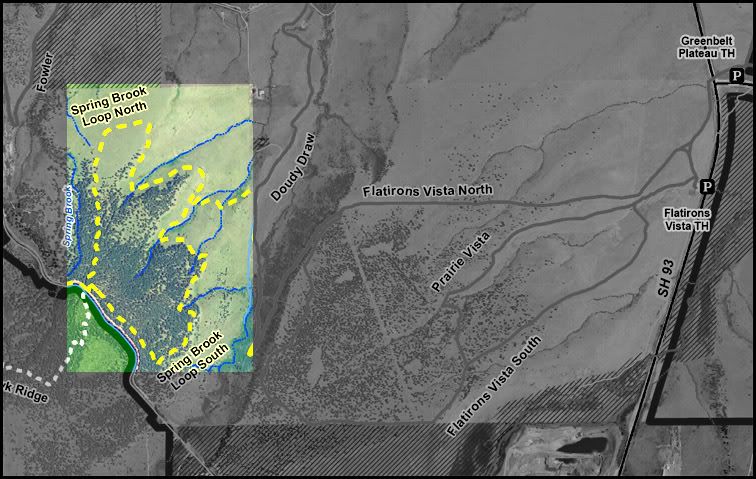 More
here
along with information on the bike patrol.