Kinda dropped the ball with Moab and all.
Weight today: 178 lbs.
The week of Moab Oct 1-7: ??? But we rode about 73 miles in Moab. I know I got over 100 miles for the week.
But the week of Oct 8-14: Hardly any riding. Just riding to work some between the crappy weather.
And Oct 15-21: One ride of 20 miles. But it was a good one. Blue sky trail with Devil's backbone. Very fun.
And last week I got a cold. However, feel better and rode today; 31 miles and first ride on the newly opened Dowdy Draw trail. Not too shabby..nice views and more trail is a good thing.
Dowdy Draw singletrack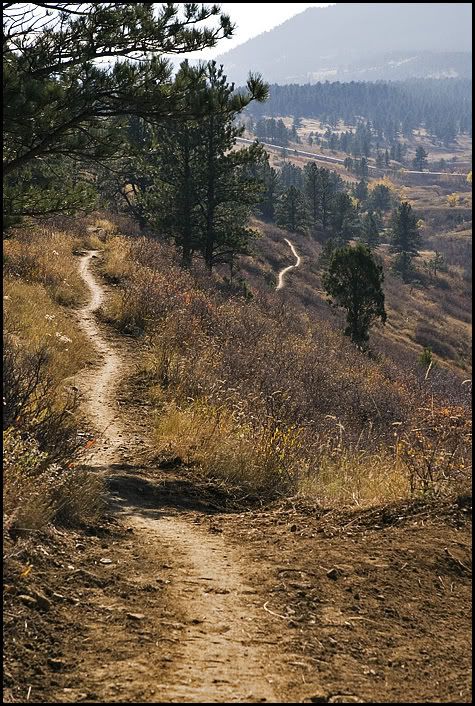 Blue Sky trail Loveland/Ft Collins, CO.